Never Have to Wash Your Dog Bed Again!
Cover your dog bed with DogSheetz, when it's time to freshen up your best friends bed...Just lift up on the DogSheetz, pop it into the wash and replace on your dog bed! BAM! A fresh and clean smelling dog bed! Your nose and dog will thank you!
DogSheetz is a Totally Waterproof Dog Bed Cover without the use of plastic or "tarp" material. (Its engineered fleece that is ultra soft)
Naturally already odor, stain, and water resistant due to the material
Order Here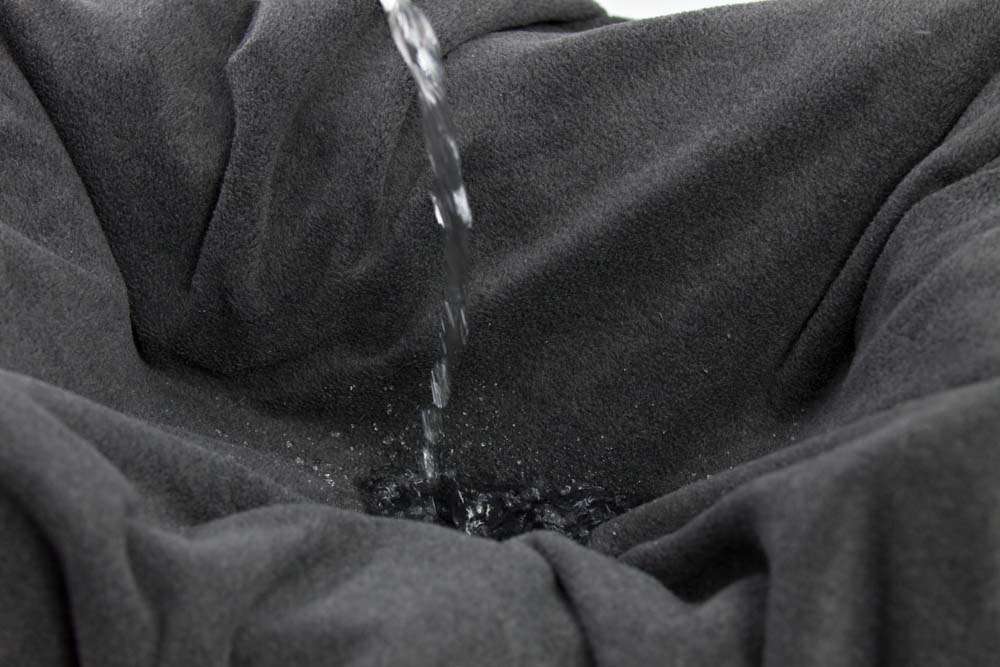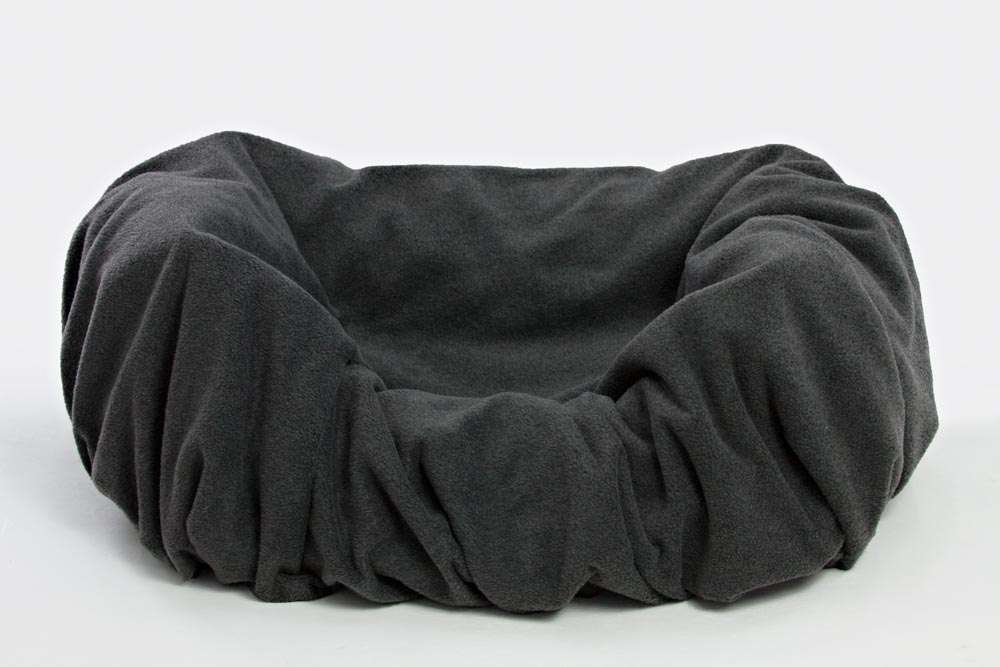 Universal Water Proof Ultra Soft Dog Bed Cover
Fits on beds that are round, square, and beds with walls (pictured above)
Dog bed cover not treated with chemicals
Ultra soft water proof fleece
Patent Pending
Looseness of DogSheetz allows for nesting or stretching out for your dog
Easy to Clean! Just pull off and pop in the washer! Hang or low heat tumble dry.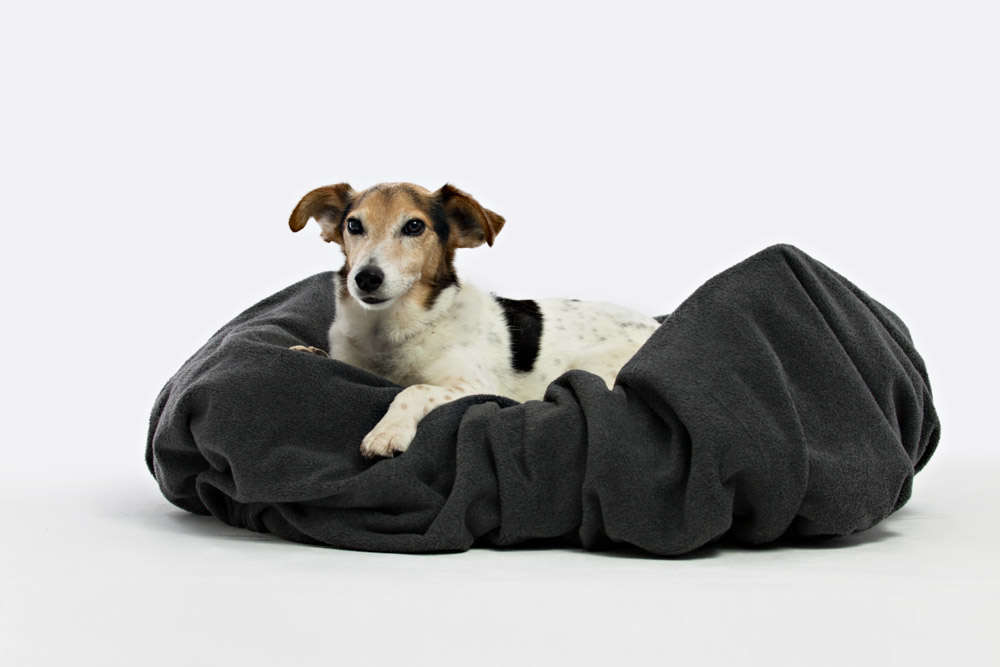 DogSheetz Is Made with Comfort and Function in Mind
Cover dog beds that are stained, stinky, or even old pillows you want to re-purpose
Water Proof barrier is hidden from touch so that ultimate comfort and function are perfectly put together. Your dog won't know it's saving you so much time.
When your dog soils (vomit, diarrhea, mud, water, pee, just about anything) in their bed, all you have to do is lift up the DogSheetz and pop it in the washer and tumble dry on low heat or hang dry!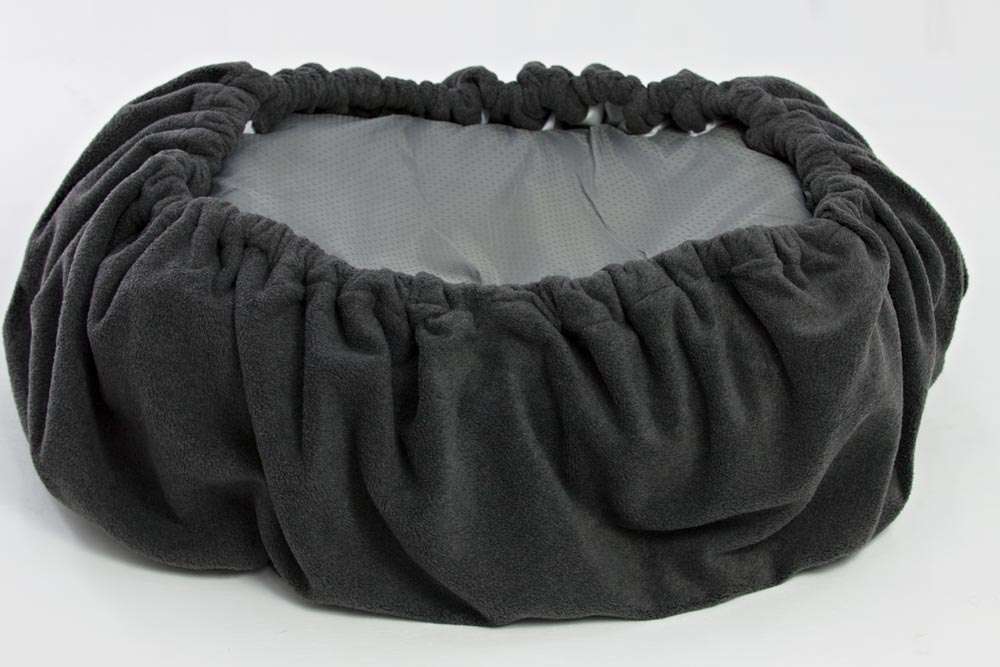 Easily Fits Any Style Dog Bed with Water Proof Protection
The bottom of the DogSheetz is closed with elastic making it a cinch to cover any style and size dog bed
Slip over the dog bed for ultra comfort in plush fleece while maintaining protection of liquids from the bed or pillow!
You AND your dog deserves the best in comfort and function
Frequently Asked Questions:
Are DogSheetz really Water Proof? Yes! We test the fabric by putting a jet of water against the fabric and blast it, ensuring NOTHING goes through. We are happy to tell you, our fabric does it perfectly! In addition, our DogSheetz waterproof dog bed cover is naturally water resistant and odor resistant due to the fabric we use and NOT because we treated the fabric with (bad for the environment) chemicals. There is a difference between Water resistant (beads up on the surface) and waterproof (has a barrier to prevent liquid going through), our DogSheetz does both. Patent Pending.
How are the DogSheetz secured on my dog's bed? It comes together underneath the bed by elastic. So its easy on and off!
How easy is it to clean DogSheetz? Very easy! When it's time to wash your DogSheetz, just pull it off your dog bed and pop it in the wash! Wash in cold water with NO bleach and light detergent. Use low spin cycle to keep from damaging the barrier layer in the fabric. For drying: hang dry is the best, but you can tumble dry on the lowest heat setting.
What kind of dog beds will DogSheetz fit on? Any kind! Bolster, Bumber Beds, Round Beds, Square Beds, Oval Beds, and just about any other type of dog bed. Just follow the sizing guide when our Pre-Orders open. We already have the sizing guide made and it will be simple as can be! It's ok if the DogSheetz is a little big, the dogs like being able to bury their face or body down in it. If your dog isn't a nester, they will appreciate being able to stretch out on it and the fabric will move with them!
My Dog likes to dig into their bed, will this work for them? Yes! My dogs are known for this type of behavior so they "test" out the digging into their bed to "fluff" it every day!
I have an old pillow that is fluffy and big, can DogSheetz cover it and allow me to re-purpose this old pillow for a dog bed? Yes! It is very easy! Just get the measurements from corner to corner and get a DogSheetz big enough to cover it. Once delivered, just cover it and bam! You have a beautiful dog bed!
Do you have any other colors other than grey? The first production run will only include the neutral color of grey. In the future we will expand to more designs and colors.
Are DogSheetz chew proof? At this time, the original DogSheetz is not designed to be chew proof. However, we have seen dogs leave it alone due to no seams are exposed and therefore the fabric is not as irritating for a dog to get at a weak spot in the fabric to start chewing.
Are DogSheetz Hypoallergenic? Yes! DogSheetz create a barrier between your pet and the dog bed stuffing that keeps the mites away! DogSheetz are also made with no chemical treatment or layer that makes it water resistant, it is naturally water, stain, and odor resistant due to the fabric we use. It is waterproof due to construction of how the fabric is built.
Finally! I was just thinking the other day I needed this, how did you come up with this? It all started when one of my dogs had a kidney infection and he suddenly needed to pee. Rowdy didn't even make it out of the bed before peeing everywhere. Of course I couldn't get upset but I was aggravated that my dog bed didn't have a cover to remove, plus it wasn't water proof. In addition, the water proof liners on the market today are very uncomfortable. So I set out to find a fabric that would comfortable but protect the bed's filling so it can last longer. Viola! DogSheetz was born!
When will my DogSheetz be delivered?! We are already in the design phase of DogSheetz (one step before production). We are estimating to be conservative March 2018. However, keep your fingers crossed, it could be as early as December or January.
I like supporting small business, are you small business? Yes! We have 3 employees including the owner. We are based out of Norman Oklahoma and have 8 testing dogs on staff. :)
Sign-Up To Receive Emails When Pre-Orders Open!
Expected Ship Date is March 2018