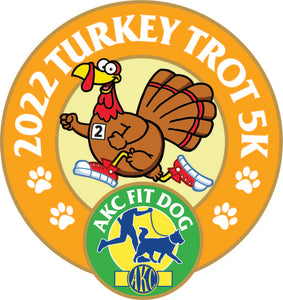 Turkey Trot Donation
Proceeds will be donated to the AKC Humane Fund (http://www.akchumanefund.org/). This is the time of year to give thanks for what we have and to help others. The AKC Humane Fund assists women's shelters that accept pets, supports the AKC's Rescue Network to help rescue dogs, and promotes responsible dog ownership through outreach and education.
You will receive a medal at the last mile when we all walk together at the park for completing your 5k!